Allll the Booktubers I follow have been completing this tag lately, and it seemed like a lot of fun! So even though I haven't been tagged by anyone, I'm a-doing this tag. Here's my Mid-Year Book Freak-out!
(Also, sorry, no clue who started this tag. If you know, please comment below!)
>>>>>>>>>>>>>>>>>>>>>>>>>>>>>>
Best book you have read so far in 2017
I have to go with The Way of Kings from the Stormlight Archive by Brandon Sanderson. This series is just freaking phenomenal, guys. And even though I loved book 2 as well, The Way of Kings was the one that really blew my mind. I still think about it all the time, and it's one of those books that I need on my shelf because I know I'll re-read it more than once!
Best Sequel of 2017 so far
Crooked Kingdom by Leigh Bardugo. I actually didn't completely love Six of Crows, didn't quite understand the hype, but wow. Crooked Kingdom knocked it out of the park. It's beautiful inside and out. It officially made me a big Leigh Bardugo fan.
New releases you haven't read yet, but you want to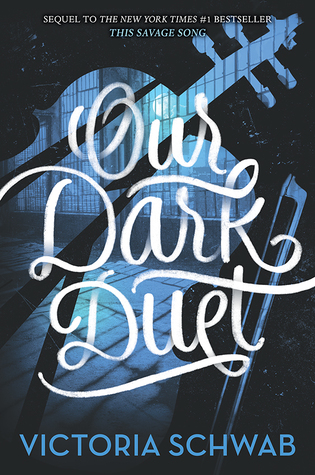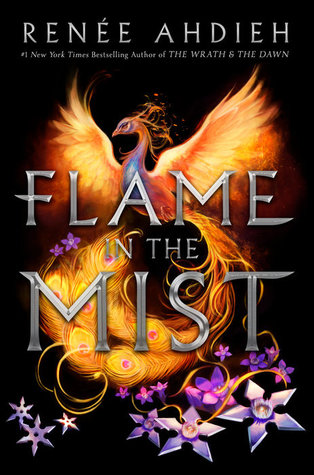 Our Dark Duet by Victoria Schwab! Also Flame in the Mist by Renee Ahdieh (although I just got this one on audiobook, so hopefully I'll be listening to it this weekend!).
Most anticipated release of the second half of 2017
I'm going to cheat and list two. The first is the third book in the Stormlight Archive by Brandon Sanderson–Oathbringer. It shall be awesome. The second is All the Crooked Saints by Maggie Stiefvater. I LOVE her writing, and I think this book sounds cool. I already read the first chapter and loved it.
Biggest disappointment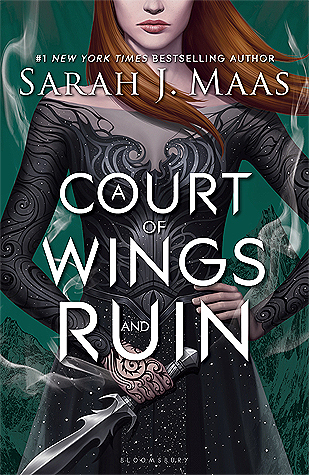 Unfortunately, I have to go with ACOWAR for this one. I really enjoyed the first two books in the A Court of Thorns and Roses series by Sarah J Maas, but the finale, A Court of Wings and Ruin, just did not do it for me. And the more I think about it, the more disappointed I am.
Biggest surprise
Illuminae by Amy Kaufman and Jay Kristoff. I didn't know what to expect with this book, due to its mixed media format, and I didn't think I was going to like it. But I was intrigued, and as soon as I started reading I understood the hype. It's SO good. It sucked me right in, and I really loved the story and the world.
Favorite new author (debut or new to you)
Favorite author new to me: Brandon Sanderson. I've only read a few debut authors this year, and none of them I'd really consider favorites at this point!
Favorite new character
I'm not sure if this is just fresh on my mind because I only recently finished the series, but I really loved Darrow from the Red Rising series by Pierce Brown. When I first started reading, I actually DIDN'T love him, but after reading his entire journey, he won me over. I mean he's a superhuman, soppy, questionably bisexual, badass rebel leader. What's not to love?
Close runner up-though: Kaladin from the Stormlight Archive by Brandon Sanderson. (Once again, my Sanderson obsession is becoming very clear. Ayyy.)
Book that made you cry
I've actually cried reading quite a few books this year; I guess I'm an emotional sap. The worst I think was Crooked Kingdom by Leigh Bardugo. A certain SOMETHING happens to a certain SOMEONE and I was not prepared, I was not happy about it, and I was a little devastated. I was also super engaged in the book and feeling for the characters, so when that happens, things get intense.
Runners up: A Court of Mist and Fury by Sarah J Maas & The Hero of Ages by Brandon Sanderson
Book that made you happy
I'm going to go with A Gathering of Shadows by V.E. Schwab. Even though this book wasn't necessarily the greatest in terms of plot, I just loved the characters in this series and they really started to shine in this book. There were so many great moments between Kell and Rhy, between Lila and Alucard, and between all four of them. Genuine, deep relationships between characters are really enjoyable to read for me.
Favorite book to movie/TV adaption you've seen this year
A Series of Unfortunate Events by Lemony Snicket, on Netflix! This is the only book to TV adaptation I've seen this year of a book I've actually read! Plus, I really enjoyed it. I thought it was awesome.
Favorite review you've written this year
Bleck, what is this question? I'm supposed to have a favorite thing that I've done? Impossible!
But if I had to give an answer, I guess I could say my review on Goodreads for A Conjuring of Light by V.E. Schwab. It's basically a mess of feels and incoherence, but it was raw and it was the first time in a while I was that psyched to finish a series.
Most beautiful book you've bought/received this year
I bought Idaho by Emily Ruskovich at the beginning of the year, kind of on a whim. I still haven't read it, but it is so beautiful that I'm content just letting it sit on my shelf for now.
Books you need to read by the end of the year
Firstly, all the books on my shelves that I have not yet read. This was supposed to be one of my new year's resolutions, and let's just say it's not going super well. I think there are around 30-40 on that list still.
Secondly, basically just everything on my TBR. I can't choose any in particular.
>>>>>>>>>>>>>>>>>>>>>>>>>>>>>>
I guess that's that! If you haven't done the Mid-Year Book Freak-Out tag yet, consider yourself tagged! These are great prompts, and I'd love to read your answers!
Until next time,
Brianne