It's already the end of March, but even so, I can't resist putting together a good old anticipated releases list. It's just fun to think about what's coming up and what you're looking forward to! Surprisingly, I don't have a huge list of anticipated releases for this year, at the moment anyway, but the ones I do have are solid. It's all about quality over quantity, right?
Anyway, here are my anticipated releases–books, movies, and more! for 2019.
—
Game of Thrones
I mean, duh. Anyone who's anyone is looking forward to the final season of Game of Thrones, right? 🙂 Actually, I do try not to scorn people who don't watch GoT even though they clearly don't know what they're missing. I can only hope it's going to be as epic as I'll want it to be. And no, I don't have tons of theories–I don't run that way. I'd rather watch the show and enjoy it, than theorize and be disappointed by whatever may or may not happen.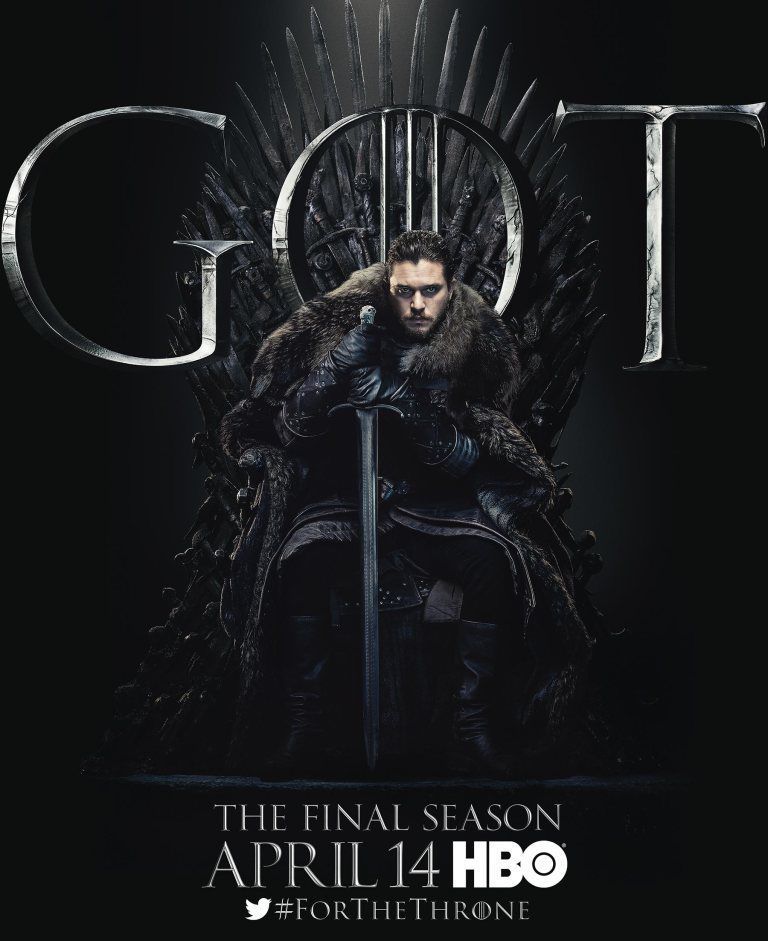 Stranger Things
I adore this show, and I got so excited when the trailer dropped just the other day! My coworkers and I all unanimously agreed that we need to do rewatches before the new season begins. Very doable, in my humble opinion.
Aladdin
Another obvious one! My sisters and I have always loved Disney movies, and Aladdin was one of our favorites. I was very skeptical of this live action remake, especially after Beauty and the Beast, which didn't do much for me. But the newest trailers are giving me hope! At the least, we'll have a gorgeous Jasmine to admire and what sounds like some great renditions of the songs to sing along with.
Rocketman
Another fandom my family's a part of: Elton John! We all went to go see him during his final tour last October, and I'm definitely looking forward to this movie based on his life. I also love Taron Egerton, so that's another plus! I enjoyed Bohemian Rhapsody, and if this is anything similar (which it might not be, who knows), I hope to enjoy it a lot too. Again, at least there will hopefully be some good music.
Jonas Brothers
Right, so the Jonas Brothers have reunited! My teen heart is dancing! Oh how I loved Kevin, Joe, and Nick back in the day. Still do, honestly, which is why they've made my list. I don't know what exactly they'll be coming out during the rest of the year–more music? Perhaps this documentary they've talked about? Going on tour? Whatever it is, I'm here for it.
Call Down the Hawk
It's Maggie Stiefvater and a new series about Ronan. What else is there to say? I am obsessed with him. (I need to reread the Raven Cycle before this comes out, for sure.)
Starsight
Brandon Sanderson! Also, I really enjoyed Skyward, the first book in this series/duology. I'm definitely interested to see how things wrap up!
Dark Age
This is one that I'm anticipating not wholly in a positive way. I adored the Red Rising series, and then didn't-so-adore the start to the follow up series, Iron Gold. So this one I'm waiting to see how I feel about it. Hopefully will be good? I do love Pierce Brown and think he's a cool dude, so I'm certainly willing to give it a try. And Darrow breaks my heart, so.
The Merciful Crow
And to finish up, a new book that I don't really know much about at all! I'm not entirely positive how this one ended up on my TBR. Maybe I saw it on Twitter? Maybe on Goodreads? Not that it matters! This book sounds excellent, like a truly solid yet unique fantasy, and I'll definitely be picking it up!
—
That's it for now, folks! What are your anticipated releases for this year?
Until next time,
Brianne